Register For Your Free Forex Certificate
At Digital Technologies Pakistan We Offer Free Forex Certificate To Each And Every Trader Who Completes Our Full Free Forex Training Course. This Training Course Contains 400+ Hours of Free Forex Training And After Completing The Training To Get The Free Forex Special Certificate, The Traders Has To Pass Our Written And Practical Examination. We Assure You That If You Complete The Course And Pass The Exam Than You Will Become A Successful Trader And Will Be Able To Adopt The Forex Trading For Your Living And Full Time Job. So Stay Tuned And Complete The Course And pass The Exam As Soon As Possible.
Digital Technologies Pakistan, ForexGuru.PK, Pak Eagle Enterprises And Other Allied Organizations Strive To Provide Free Quality Education To Its Followers. We Are Trying Our Best To Educate The Forex Traders In The Simplest Way Possible But We Do Not Compromise At The Quality Of The Education. For The Purpose We Do Seminars, Webinars, Online One To One And Group Classes So That We Could Deliver More And More To Our Fellow Forex Traders. Please Pray For Us And Learn Every Thing With Great Attention To Get Good Results.
You Can Contact Us Any Time If You Face Some issues. Our Dedicated Team is Always There To Help You. You Can Contact Us By Email At support@digitech.com.pk Or By Skype At Skype ID = PakistanHelpDesk Of Via WhatsApp At 0300-6561240 Or 0345-7555157 Or You Can Send us Request Through Request / Contact Form Following This Link http://www.digitech.com.pk/contact-us/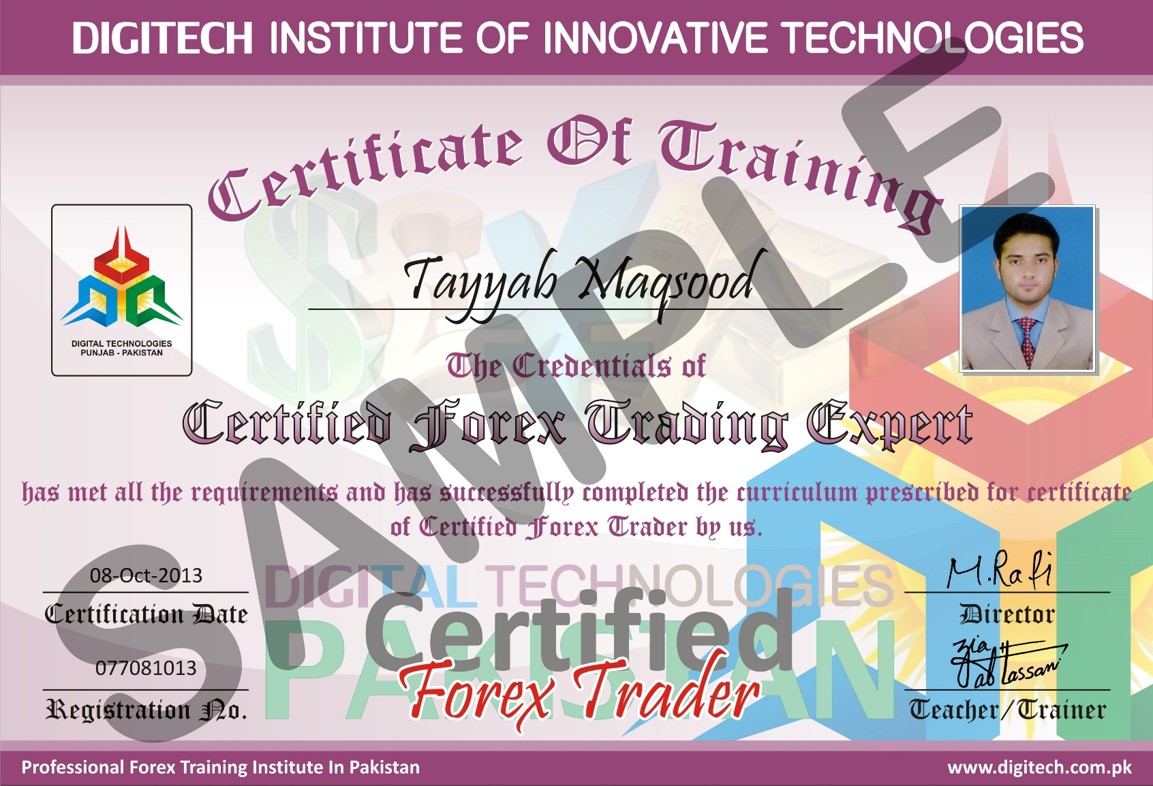 Register For Your Free Forex Special Certificate